Have you seen all the wonderful adoption stories in the media recently?  How as a result of this terrible Pandemic as many families are self isolating or quarantining at home, the media claim the "shelters are now bare" because of all the amazing adoptions.  This certainly does appear like a phoenix rising from the ashes type story.  However, this is far from the reality. Many rescue groups are suffering and things are only going to get worse.
You may wonder why or how this could be the case with so many animals recently adopted?
The truth is there are still hundreds of pets in foster homes, pounds and shelters across Australia that still have to be fed, receive medication and undergo surgery.  Surrenders are still occurring on a daily basis with unemployment rates soaring due to business closures, fear abandonment where some owners still believe their pet will spread Covid-19 to their family and then that along with the usual surrenders, strays and dumping of litters that never seem to stop.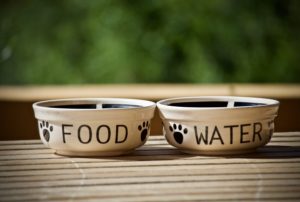 Rescue groups rely solely on public donations.  With the current restrictions in place to get Australia through this Pandemic means they are now unable to undertake their usual fundraising activities such as: sausage sizzles, bingo & trivia nights, paws walks, charity dinners and adoption events.
Then we have to consider the future, when finally the restrictions are lifted and we move back into our previous lives; work, holidays, dinners, socialising.  Sadly a number of people will realise the pet they adopted does not actually fit into this old lifestyle.  The number of pets in care looking for loving homes is expected to climb.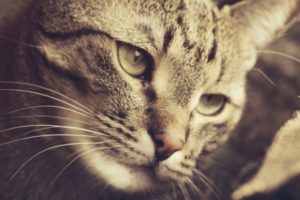 Rescue groups still need our support.  What can we do to help now and prepare them for the future?
I asked Lisa of SEQ K9 Rescue how the Covid-19 Pandemic is affecting their fundraising activities:
SEQ K9 Rescue have had to cancel all fundraising events and also adoption days.  This means we have no incoming money from donations, this is the money we rely on to help with the dogs that need extra vet care like dental and have parvo.   It is lovely to see so many animals being adopted right now, however, we are really worried that a lot of dogs will be surrendered once families return to work.  At the moment we have a lot of offers for foster carers but again that is expected to stop once people return to work which means we will be in the same situation, being overloaded with unwanted dogs and not enough carers.
If people would like to help a rescue group but may not not have the funds to donate, what can they do?
We always need help behind the scenes! There are so many things that always need to be done, such as transporting food to our food hubs, transporting dogs between carers, folding donated linen for our storage containers, we make most of our own fundraising items so we have something most people can do to help in that area, a business that allows a simple coin donation box helps so much. Even the things that seem so little make such a difference; especially when you consider that SEQ K9 Rescue is classified as a small rescue, even though we saved over 70 animals from deathrow last month!
If you would like to make a donation to SEQ K9 Rescue please click here or participate in their Containers for Change.
Maybe you have your own favourite rescue group?  Please this is the time to give them a call or email and ask how you can help.  I am sure they would be forever grateful!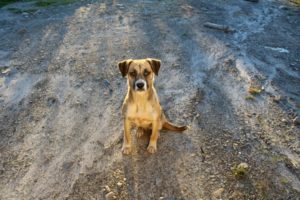 Author Bio:  Nikki is pack leader at Pressplay Pets, a blog for the modern age pet parent interested in health & care, news, reviews & personal accounts of unconditional love & at times heartfelt pain of pet parenting.  She is also proud mum to cute and cheeky Papillons 'Amber' and 'Indy'! 
Follow Pressplay Pets blog:
Follow Instagram, Facebook and Twitter
Pressplay Pets a blog for the modern age pet parent interested in health & care, news, reviews & personal accounts of unconditional love & at times heartfelt pain of pet parenting!
Follow Us!