In December 2019 we all celebrated Christmas and New Years with our family, friends and work colleagues.  It was the end of a year and another was about to begin, we made 2020 New Year resolutions, excited about what the year will bring.  Unaware what had already started to unfold in Wuhan, China.


Fast forward… Australia, April 2020.  Thousands of people have contracted the COVID-19 virus, many have lost their lives, aged care facilities and hospitals have banned visitors, elective medical procedures stopped, schools have closed, thousands of retailers, restaurants, hotels, cinemas, sporting facilities, beaches, parks and airports have closed and sadly many Aussies have lost their jobs and livelihoods.
The Australian Prime Minister, Scott Morrison has advised that to reduce the curve of this virus we must all stay at home unless we are accessing essential services such as doctors, pharmacies, grocery stores, workplaces.  This terrible Pandemic has changed the way we live, work and socialise.  Not just in Australia, but also across the globe and is expected to continue for many more months to come.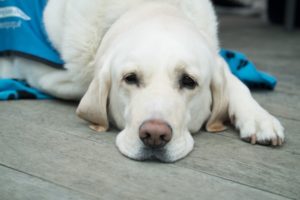 But what about our pets?
Thankfully, veterinary clinics along with animal emergency and animal specialist are considered essential services.  While they are permitted to remain open and offer our pets treatment during this Pandemic, the way we would normally attend an appointment has changed dramatically.
Many clinics have taken extensive, yet necessary safety measures in order to still keep caring for our pets whilst also doing their very best  to keep themselves, staff and pet owners safe from contracting this potentially life threatening virus.
Dr Lucilla of Monier Vet located in the western suburbs of Brisbane, Australia explains what measures they have taken?
We have increased our general cleaning routines and frequently touched surfaces are cleaned every hour. Hand sanitizer is available throughout the clinic.  We have changed the way we do most of our consultations and admissions. To prevent the spread of corona virus we are practicing minimum contact consultations. We are advising all clients to call from the car when they arrive for their pets' appointment and a nurse then safely collects them from the car. The consultation is done with the vet and nurse in the clinic and then the Vet calls the owner on the phone. This helps limit the number of people in the clinic which keeps the community and the team safe. We are also encouraging owners to preorder and pay for food and medication for their pets using the phone so they can just call and pick it up from a table at the front door when it is ready.
There are recent reports in the press that claim a disturbing increase of pets being abandoned and requests to euthanise pets as misinformed owners believe they would catch the virus from them.  I find this incredibly upsetting to read and and asked Dr Lucilla what the current stance is around pets contracting the virus?
The material below is a summary of the information we have been receiving from WHO, The Australian Veterinary Association which is factual and up to date and what we have been basing our advice to owners.
"The World Organisation for Animal Health advises that currently there is no evidence to suggest that animals infected by humans are playing a role in the spread of COVID-19. The current spread of COVID-19 is driven by human to human transmission."
There have been no reports of the virus in domestic animals or wildlife in Australia. Animal owners should continue to implement good hygiene practices where animals are kept, including washing their hands before and after contact with animals."
 In a recent statement by the Australian Veterinary Association Pet owners who are infected or in self isolation are advised to keep their pets within the affected household if their pet has been exposed. Close contact with their pet should be minimised. Good hand hygiene before and after handling their pet and their food and water bowls is essential. If their pet has not been exposed, it is advisable where possible to ask someone else in the household to care for them. Owners who are infected or at risk of infection are advised to develop a plan for care of their animals in the event of them being hospitalised."
Our pets are such an integral part of our lives, they give us so much more than we give them credit for.  It is now more important than ever that we all take care of each other and remember we are all in this together!  Please keep yourself, loved ones and of course your beloved pets safe.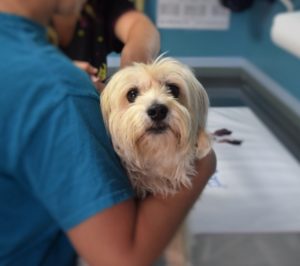 To our veterinarians, nurses, support & administrative staff at vet clinics, animal emergency centres and specialist services throughout Australia and across the globe, we Thank You with all our hearts for going to work and caring for all of our pets.  Please stay safe. Our pets need you!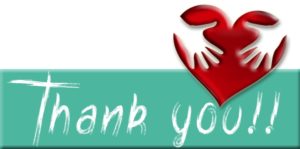 They go to work for our pets.  Please stay at home for them!
Author Bio:  Nikki is pack leader at Pressplay Pets, a blog for the modern age pet parent interested in health & care, news, reviews & personal accounts of unconditional love & at times heartfelt pain of pet parenting.  She is also proud mum to cute and cheeky Papillons 'Amber' and 'Indy'! 
Follow Pressplay Pets blog:
Follow Instagram, Facebook and Twitter
Pressplay Pets a blog for the modern age pet parent interested in health & care, news, reviews & personal accounts of unconditional love & at times heartfelt pain of pet parenting!
Follow Us!