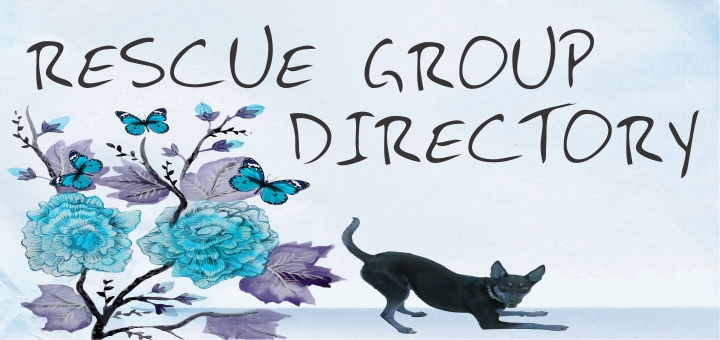 We are dedicated to help shelters and rescue groups
find wonderful homes for animals in their care.

Below is a list of Non-Profit Animal Rescue Groups.
If you know of a rescue group that is not listed, let us know!
We would LOVE to include them
 If you are looking to adopt a pet but need help finding your perfect match?
Pressplay Pets "Adoption Service" may be able to help you!

Animal Rescue Queensland (ARQ) is a non-profit group dedicated to saving the lives of animals throughout South East Queensland including Brisbane, the Gold Coast, the Sunshine Coast, Toowoomba and Ipswich.
Arctic Breed Rescue is dedicated to the successful and appropriate rehoming of the three main arctic breeds (and their crosses) – Samoyed, Siberian Husky & Alaskan Malamute. A self-funded rescue organisation, Arctic Breed Rescue promotes responsible pet ownership at all times. Australia Wide.
4 Paws Animal Rescue provides refuge for homeless dogs and cats on the Sunshine Coast in Queensland Australia. Queensland.
A Second Chance Rescue we are a not for profit charity with foster carers in the Caboolture and surrounding area. Giving homeless cats and dogs a second chance to live a happy and rewarding life with someone that can give unconditional love is our passion. Queensland. 
Animal Angels Rescue is a non-profit organisation, whose sole purpose is to rescue and re-home any animal in need, no matter age, species or breed . We work together to make this rescue both successful and respectful. Australia Wide.
Animal Welfare League of Qld takes care of approximately 10,000 strayed and abandoned animals annually from South East Queensland. The AWLQ receives no Government funding for welfare work, relying predominantly on the community for support. Queensland.
Australian Working Dog Rescue (AWDRI) is a non-profit organisation whose primary function is to save working dog breeds from being euthanased in council pounds and shelters and find new homes for them.  AWDRI re-homes working dogs to both urban and working environments. AWDRI re-homes dogs from any point in Australia to any point of Australia, and re-home even overseas.
Best Friend Fur Ever Rescue is a ethical "NO KILL" rescue run by volunteers in QLD and NSW. We cover areas from the South Coast New South Wales up to North Queensland.
Best Friends Rescue is a non-profit group dedicated to saving the lives of dogs and cats in Brisbane, the Gold Coast and surrounding areas. BFR is a team effort, made up of a wonderful group of dedicated foster care providers and volunteers.  Brisbane and Gold Coast.
Brave Companion Dog Rescue is based in the Lockyer Valley in SE Qld, and has been in operation since 2002.   Our policy is strictly "no kill" which means all dogs are cared for until they find their permanent home. South East Queensland.
Bull Arabs the Pawfect Companion is the only Australia wide Bull Arab rescue. Saving Bull Arab's and Bull Arab x breeds from pounds Australia Wide.
Caboolture And District Animal Welfare Inc We help to find forever home for needy domestic dogs and cats. If you need to rehome your animal or are looking to find a forever friend please contact our Caboolture or Bribie Island shops. Queensland.
Cat Connections HQ is Bundaberg's only non profit charity cat rescue group. Here to provide cat rescue, rehabilitation and rehoming within the Bundaberg area.  Queensland.
Chihuahua Rescue Qld is a group of Chihuahua loving people who have been actively rescuing dogs and cats over the past 10 years in the Brisbane area. We love this breed, but do not turn away mixed breed dogs and regularly take in other small breed dogs who need our assistance. If you are interested in adopting a Chihuahua or a Chihuahua x, please send us an email.  chihuahuarescueqld@gmail.com We would love to hear from you! Queensland.
Denise At Paws (DAP) is a not for profit dog rescue organisation. Our volunteers give of their time freely to help rescue, rehabilitate and re-home lost and abandoned dogs.  New South Wales.
Doggie Rescue has a No-Kill policy. We will house all dogs we rescue for as long as it takes to find them a loving and permanent home. New South Wales. 
Dog Rescue Newcastle rescues dogs from death row at local pounds and gives them a second chance. We don't have a kennel facility, all our dogs are in loving foster homes where they receive training and the best of care until we find permanent homes for them. New South Wales.
Farmdogz Rescue Inc. is committed to the rescue of farm dogs from pounds and shelters in Australia.  At all times we will strive to rehabilitate and rehome these dogs into appropriate adoptive homes with post adoption support. Australia Wide. 
Friends of the Pound Tweed Inc was founded in May 2000 due to public concern for the many animals who generally, through no fault of their own, were being destroyed at Tweed Shire Council Pound. Queensland and New South Wales.
Fresh Start Rescue are a south-east Queensland based animal rescue dedicated to the rescue, rehabilitation and re-homing of dogs and cats in genuine need. We are based in Brisbane, Queensland. South East Queensland.
Friends of the Hound Inc. is a not-for-profit, volunteer organisation dedicated to rescuing and rehoming Greyhounds throughout New South Wales & South East Queensland.
Furkids Animal Rescue has been formed for the purpose of helping, relieving, supporting, caring and housing animals in need of homes. This includes rehoming animals that are unwanted and includes pound animals. New South Wales & Queensland.
Greys4Pets has full charity status, it does not receive any official funding and relies solely on donations, which are tax deductible, and fundraising to pay for the initial costs involved to desex, vaccinate, microchip, heartworm test the greyhounds and the long term costs to keep them in food and shelter until they find a home. Queensland
German Shepherd Rescue is a breed specific group rescuing German Shepherds from pounds throughout Australia. We also accept surrenders. We network other rescue groups' German Shepherds and educate and promote responsible ownership of a German Shepherd. We also liaise with a number of highly experienced German Shepherd trainers and all our dogs go through an evaluation process before being re-homed.  Australia Wide.
Greyhound Adoption Program (GAP) is an initiative of Racing Queensland, dedicated to finding homes for Greyhounds that are no longer suitable for racing.  Queensland.
Greyhounds As Pets (GAPNSW) is a not-for-profit initiative coordinated by Greyhound Racing NSW. The program aims to provide families with a pet that is ideally suited to their needs while giving those Greyhounds not suited to racing, or ready to retire from their life as an athlete, a new home. New South Wales.
Gumtree Greys' rescue and rehome greyhounds across the east coast of Australia, primarily from Gumtree (online classifieds), regional pounds and trainers/owners. East Coast Australia.
Happy Paws Haven vision is to be an essential part of the community through schools, colleges, volunteers and community service organisations to be the best non-kill animal rehabilitation and re-homing centre that we can be. Australian Capital Territory, New South Wales and Queensland.
Homeless Hounds is a not for profit rescue group which operates mainly in Melbourne and Brisbane, but rescues Australia wide.
Husky and Malamute Rescue Inc are a passionate volunteer based committee dedicated to rehabilitating and re-homing Huskies and Malamutes and their crosses across the state of Western Australia. Western Australia.
Iggy Rescue is a small group of Italian Greyhound enthusiasts. We occasionally rescue Whippets, crosses of IGs a or Whippets and any other dogs that have a beautiful nature and are in need of help.  We are willing to help dogs all over Australia provided we can accommodate them. Australia Wide.
Labrador Rescue Inc. is a not-for-profit organisation and is run by volunteers who donate their time and open their homes to our rescues. The group is located around the Yass region of New South Wales, with volunteers located in Canberra and surrounding districts.  New South Wales and Australian Capital Territory.
Little Legs Cat Rescue Qld (LLCRQ) is dedicated to rescuing cats and kittens from all over Brisbane and coastal areas. Whether they are rescued strays from streets and colonies , saved from death row from the pound or owner surrendered.  (LLCRQ) is a sister site to our Little Legs Dog Rescue Qld page and organization.  Note this site is for showcasing the cats and kittens for adoption. Queensland.
Little Legs Dog Rescue Qld A small not for profit rescue group for small breed dogs on death row in pounds or needing to be surrendered by their owners. New South Wales and Queensland.
Maggie's Rescue our goal is to find animals their permanent homes in families who will commit to loving them for life. We are committed to No Kill philosophy. Australian Capital Territory, New South Wales, and Queensland. 
Maremma Sheepdogs In Rescue are rescuing and rehousing Maremma Sheepdogs and other Livestock Guardian Breeds, for over 15 years. We are also known as DABS Rescue Portland, or Companions For Life Pet Rescue. Located at Portland, NSW, Australia. Australia Wide.
Paws For Thought Rescue (PFT) is a teeny-tiny rescue group run by a husband and wife team in Sydney, Australia.  They rescue, rehabilitate and rehome dogs abandoned in NSW pounds, saving them from death row and giving them a chance at a 'happily ever after'.  New South Wales.
Peninsula Animal Aid (PAA) has been taking in stray and abandoned animals for 42 years. We are a non profit organisation run entirely by unpaid volunteers. Queensland.
Qld Staffy Rescue are a dedicated group of volunteers committed to saving the lives of dogs in need. Our dogs come from a variety of situations including pounds and private surrenders.  Queensland.
Red Collar Rescue Inc We are a small rescue at Biggenden, Queensland that takes in death row dogs from various locations throughout the region. Queensland.
RSPCA Qld Our centres throughout Queensland are where we rescue, rehabilitate and rehome animals. Queensland.

RSPCA Australia The RSPCA is an independent, non-government community-based charity providing animal care and protection services.  With 40 shelters Australia Wide.
Safe Haven Animal Rescue Inc (SHARI) is a not-for-profit, registered charity that operates in the South East Queensland region.
Siberian Husky and Alaskan Malamute Rescue of Queensland Inc (SHAMROQ) is dedicated to the rescue, care, welfare and rehoming of Northern breeds, including, but not limited to, Alaskan Malamutes and Siberian Huskies. Queensland.
Silver Lining Pet Rescue we take in abused, neglected and homeless animals and there isn't an animal that we won't try to help when needed. We are a Not for Profit Organisation Regisitered under the Australian Charities and Not for Profit commission for the purposes of Animal Welfare and we stand by No Kill, No Breeding and mandatory microchiping. New South Wales, Queensland, South Australia and Victoria.
South East Queensland Animal Rescue (SEQAR) is a not for profit small organisation that rescues and re-homes animals.  South East Queensland.
Sunshine Coast Animal Refuge rescues cats and dogs from the Sunshine Coast Animal Pound after owners cannot be traced or they surrender their pets.  Queensland.
The Battery Hen Project was started in Brisbane, Queensland in 2009 to give ex-battery chickens a second chance at life. We look for long term loving homes throughout South East Queensland where the rescued hens can live a happy life after being in a battery cage. Queensland. 

The Underdog, Staffy and Bull Breed Rescue is a a non-profit, organisation located in Brisbane (QLD) who aims to save the lives of the misunderstood Bull-breed and Staffy breed dogs. Queensland.

Wide Bay Animal Rescue is a not for profit charity, we are a volunteer run organisation.
We have an Adoption centre attached to the Hervey Bay Pound Cicada Lane Urangan.  Queensland.
Working Breed Rehab (WBR) is changing the way we help homeless dogs. Australia Wide.
#rescuegroups #pressplaypets #petblog #shelterdog #adoptdontshop #adoptapet
Follow Us!